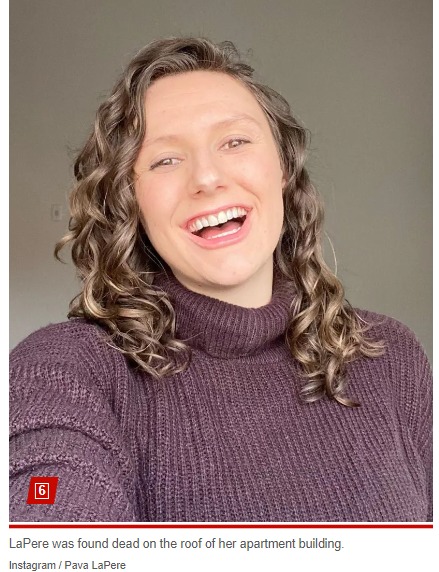 On Monday a White chick named Pava LaPere was founded beaten to death, partly clothed and presumably sexually assaulted before being murdered at her apartment in Baltimore.
Ms. Lapere was a frequent Tweeter (Xer?) and made statements like these, screenshots by yours truly.
The top one is getting lots of play but I found a few others while scrolling her feed, I am sure I missed plenty more. Pretty standard woke White girl nonsense.
A suspect was announced pretty quickly and was arrested early this morning, 32 year old Jason Billingsley…
Drumroll please….here's Jason!
According to his listing on the Maryland sex offender registry he was "non-compliant" and is listed as 6'4″ and 305 pounds.
I guess diversity really is our greatest strength.
It is hard to not feel a little schadenfreude at a woke White chick being murdered by the very diversity she celebrated but it also makes me a little ill to see yet another White woman dead at the hands of a violent black criminal that should have been in jail. You see, ol' Jason here was convicted of a first degree sex offense in 2015….
In 2015, Billingsley was sentenced to 30 years in prison for a first-degree sex offense, with all but 14 years suspended.
Baltimore Police said Wednesday that they are reviewing cases since October 2022 to look for other connections to Billingsley.
He was released last October, in 2022, so he was sentenced to 30 years, all but 14 were suspended and he was out in just 7 years for a violent sexual assault on a woman. I suspect he was involved in nothing but violent crimes since getting out, including a recent sexual assault, attempted murder and arson from less than a week earlier.
Beating someone to death takes a special sort of depravity. It sounded pretty awful…
LaPere was found dead on Monday morning at her Baltimore apartment with blunt force injuries that one veteran officer described to DailyMail.com as 'absolutely brutal – some of the worst I've seen.'
If a veteran Baltimore cop said it was brutal, how bad must it have been?
Same article from the Daily Mail…
Billingsley has a long criminal history, dating back to 2009 when he was arrested for robbery and assault in the second degree.
He was arrested in 2011, and again in 2013, for multiple charges to include sex offense, 2nd degree assault charges and robbery.
What was this animal doing out of prison?
It was clearly only a matter of time before he ended up killing someone, after a series of other violent crimes. The DA in Baltimore when he was given a light suspended sentence was a black chick named Marilyn Mosby, perhaps most famous for the Freddie Gray case that was responsible for a spike in black on black murders in Baltimore. She was later arrested for perjury and mortgage fraud, claims to be indigent and is awaiting trial.
American cities are full of Jason Billingsley types, black violent criminals who commit crimes over and over, getting a slap on the wrist, until they are killed or kill someone else.
The chaos is intentional but naive people like Pava LaPere don't figure it out until it is too late.