It appears the basis for this article was false. I want to apologize and print a full retraction of Cartel Corner #62. -SF
The Guardian Duped by Fake El Chapo's Daughter, Says Drug Lord's Wife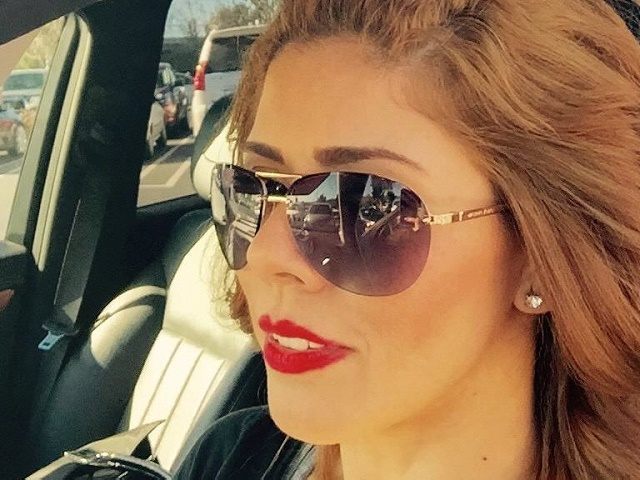 The wife of billionaire Mexican drug lord Joaquin "El Chapo" Guzman claims that the recent interview The Guardian conducted with one of the capo's daughters was in fact false and that the family has never heard of her. The controversial interviews was filled with explosive accusations that have now been put into question.
As previously reported by Breitbart Texas, the British newspaper The Guardian published last week an interview with Rosa Isela Guzman Ortiz, a woman California business woman who claimed to be the oldest daughter of the now jailed Mexican kingpin.
Over the weekend, Guzman's family came out publicly condemning the story and denouncing the woman as not being a relative of El Chapo.
In the Guardian's now debunked interview, the so-called daughter claimed that her father had  visited the United States twice in 2015. This was during the perioud where he was one of the world's most wanted fugitives. The woman also claimed that El Chapo had financed political campaigns and paid off top ranking Mexican officials.
The accusations created much controversy in Mexico where various politicians demanded an investigation into the case to out and prosecute the corrupt officials.
The wild story published by The Guardian has been debunked by El Chapo's wife, Emma Coronel, who disseminated a letter to various Mexican news outlets calling out the false information.
"Miss Rosa Isela I ask you to not lend yourself to these type of things. The situation is hard enough and delicate for the family and we do not need outsiders to come in and make matters worse for our family by claiming certain information that is without merit and very delicate," Coronel wrote in the letter.
El Chapo's wife stated that she spoke with El Chapo's sisters who claim to never have heard of the so-called daughter and that Guzman himself had never met her. Coronel did state that while her husband was in a Mexican prison in Altiplano, Isela Guzman had written to her husband claiming that her mother named Maria Luisa had told her that he was her father. According to Coronel's letter, El Chapo could not recall a woman by that name in his life.
In The Guardian's story, they confirmed the information with a minister who is an acquaintance of El Chapo's mother.
"The Guardian has seen several documents confirming her identity, including her birth certificate and Mexican voting card."
In response to the newspaper's assertion, Coronel claimed that the family will investigate the birth certificate and request a DNA test from the woman claiming to be his daughter.
Read the Original Article at Breitbart Texas
Consequently, Cartel Corner #62 will be erased and replaced with this.