PIEDRAS NEGRAS, Coahuila — Authorities in this border state continue to look into the gory discovery of three decapitated bodies that the Los Zetas cartel dumped in public places. The heads were found in separate locations immediately south of the U.S.-Mexico border below the Del Rio Sector.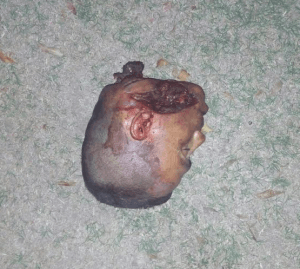 The case began when local, state and federal authorities responded to emergency calls on Wednesday afternoon about three headless bodies that had been found at a sporting complex.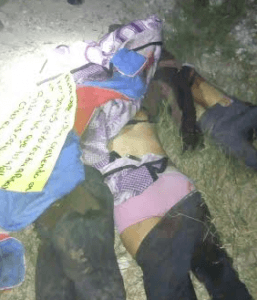 Just moments later authorities responded to a cal about a human head having been left behind on a park bench at one of the main plazas in the city called Plaza de las Culturas.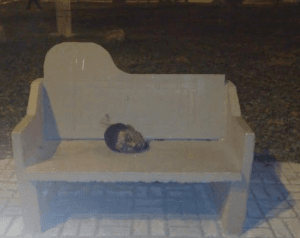 The second head was found at a sports field while the third head was found in the parking Los of the Piedras Negras HEB. Two of the bodies were men while the third body was that of a woman.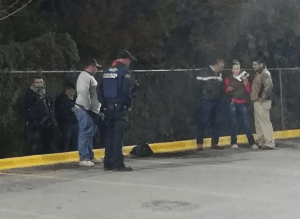 Next to the bodies, the Zetas left behind a yellow poster board with various spelling errors that revealed the following message: "So that you may continue believing in the gates this will happen to all those who support them think about things before you believe in them."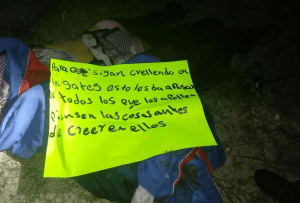 The poster board was not signed but makes a reference to the GATES, a tactical team created by the Coahuila government that has focused on fighting organized crime– particularly Los Zetas.
Breitbart Texas consulted with investigators who have managed to identify one of the bodies. Preliminary information points to the victims having been providing information to authorities and the Zetas killing them for it.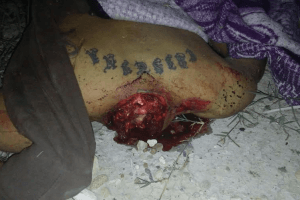 Breitbart Texas recently reported about nine former municipal police officers who had been freed from prison even though they had been previously convicted of working for Los Zetas. This outlets consulted with authorities if the gory executions could be tied to the recent release of the former police officers. They responded they they were following all of the available investigative leads.
While the nine police officers had only been convicted of 'hawking" or providing information to Los Zetas, the case files include various witness statements that link them to several other major crimes for which they were not prosecuted.
The case of the gory execution has sparked great concern in the area since citizens fear that Los Zetas could spark another wave of violence. In previous years Los Zetas were able to operate with complete impunity thus bringing great violence to the region.
Read the Original Article at Breitbart Texas