NSSF Supports Rep. Bishop's 'Lawful Purpose and Self Defense Act,' H.R. 2710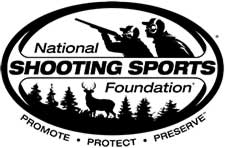 NEWTOWN, Conn –-(Ammoland.com)- The National Shooting Sports Foundation ( NSSF), trade association for the firearms and ammunition industry, applauds the introduction yesterday of H.R. 2710, the Lawful Purpose and Self Defense Act of 2015, by Congressman Rob Bishop (R-UT), chairman of the House Committee on Natural Resources.
The bill would revise the Gun Control Act of 1968, as amended, to replace the "sporting purposes" and "sporting use" sections with modernizing language used to better define whether firearms and ammunition can be lawfully imported, possessed and transferred. NSSF considers the "sporting purpose" and "sporting use" provisions to be outdated and a hindrance to bringing lawful products to market. The 2008 Supreme Court's decision in District of Columbia v. Heller noted that the core purpose of the Second Amendment is self-defense, and the language of H.R. 2710 will more accurately reflect this core meaning of the right to bear arms.
Read the Remainder of the Article HERE.
NSSF urges you to contact your U.S. Representative to urge him or her to co-sponsor and support H.R. 2710.
Stay Alert. Stay Informed, Stay Armed and Stay Dangerous!